STELLENBOSCH WINELANDS
The Greek philosopher Plato remarked : 'Nothing more excellent or valuable than wine has even been granted by the gods to man'. Enjoy your Stellenbosch Wine Routes experience!
Muratie Wine Estate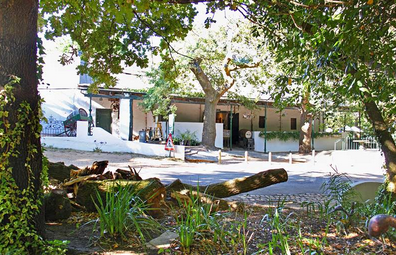 Tucked into the exquisite Knorhoek Valley north of Stellenbosch, Muratie Wine Estate, under the stewardship of Rijk Melck and his family, has been at the heart of a lot of passionate debate. This debate is centred largely around the desire to protect a century's old wine experience that is a magnet for wine lovers around the world. The farm itself dates back to 1685 when it was granted by Governor Simon van der Stel who was Governor of the Cape of Good Hope at the time. This makes Muratie one of the oldest estates in South Africa and along with that age comes many characters and truly fascinating stories
Delaire Graff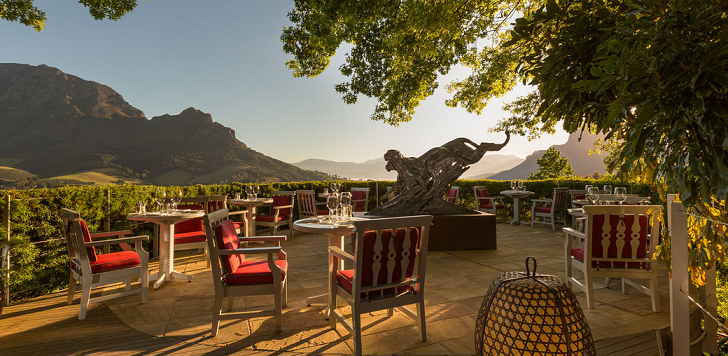 The incredible views provide the perfect backdrop to their outstanding restaurants, state-of-the-art winery, exclusive Lodges, exuberant landscaping, destination Spa and luxury boutiques.
COST FOR FULL DAY TOUR:
1 Person: R2300 p/p
2 People: R1600 p/p
3 People: R1000 p/p
4 People: R900 p/p
5+ People: R700 p/p
See cost for combination MTB and Wine-tasting experiences here
Tokara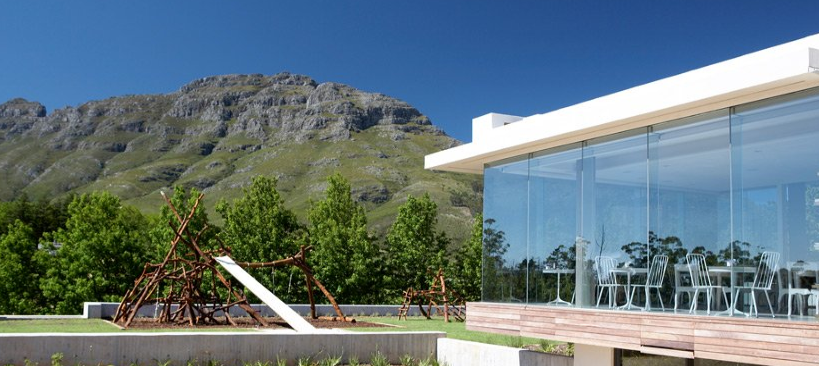 Apart from award winning architecture, the Tokara estate offers magnificent vistas of the Simonsberg Mountains, False Bay, Table Mountain and the lush Idas Valley.
Waterford Estate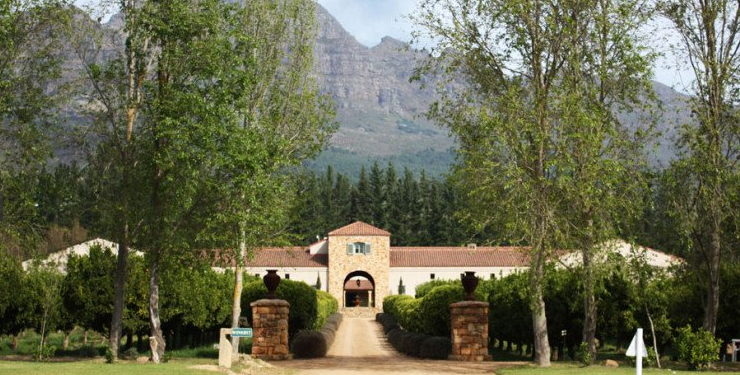 The fountain in the Waterford courtyard is a symbol of the exuberance of the Waterford Way and the distinctive wines that are born of this land.
The uniqueness of the terroir, the passion of these two families and the masterful talent of Kevin Arnold form a catalyst for wines that are relished around the world.
Whether it's the season for growing, waiting, bottling or distributing, Waterford gives vibrance and energy to every task at hand, and this love of the art of winemaking is in the hearts and hands of each grape-picker, each bottler, each student who helps to make each vintage memorable.
Thelema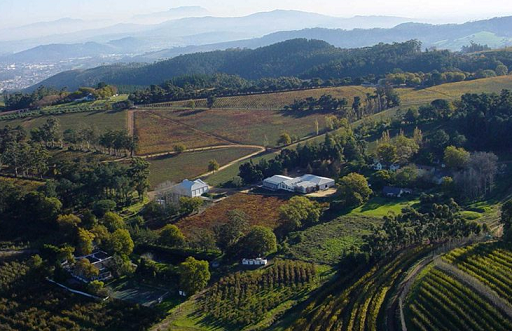 Thelema, situated on the spectacular Helshoogte Pass, is a family owned and managed wine estate and the home of Thelema and Sutherland Vineyards wines
Thelema is, as far as we're concerned, one of the most beautiful places on earth with great old oak trees, spectacular mountain views and colourful, noisy peacocks. Situated at the top of the Helshoogte Pass with elevations that range between 370 to 640 meters above sea level and mainly south-facing slopes, it is also one of the highest and coolest estates in the area. The high altitude and the deep red soils are ideal for premium quality wine grape production.